In Western Australia, Perth is a city where you can find tourists from all over the world. You can do a lot of things in Perth to spend a good time. You can make your tour to Perth memorable with your family. Here in this article, I will guide you what are the different things to do in Perth, Western Australia.
1. Walk along the Swan River
The most famous place in Perth is the Swan River and you can call it a heritage place. The river is beautiful and you can have a view of hills and oceans from there. This is the best place to walk along with your family or friends. So, if you are in Perth for the first time, you should walk along the Swan River.
Even if you are the permanent resident of Perth, you can visit this place in Perth once a month.
2. Heirisson Island To See the kangaroo
Australia is famous because of the kangaroos. So, when you are in Perth, you can't miss the Heirisson Island which is situated in the main city and alongside the Swan River. It is a very quiet place and you can enjoy your stay all day with family.
You can find the Kangaroos grazing and hopping around on a cold day but when it is hot, it will be tricky to find a Kangaroo.
3. See the Bell Tower (Swan Bells)
The most attractive and unique place for tourists is the Bell Tower in Perth. The bell tower also called the Swan Bells. It is the icon for the Western Australian city, Perth. The bells in the tower have a historical importance and there is no machine to rung the bells. There are many events arranged by the city organizers, so when you are curious about what are the things to do in Perth, visiting the Bell Tower or Swan Bells is a must.
4. Visit the Kings Park
If you want to enjoy nature with your soul mate, visiting Kings Park would be the best choice. It has botanical gardens, walking trails to playgrounds, and picnic areas to spend the time with your loved one. You can find different activities to do here whether you are a boy or a girl, and even for your kids as well who can play in the playground.
5. Visit Cottesloe Beach
If you like swimming or if you like surfing, then you must visit the Cottesloe Beach in Perth. Perth is also famous for its beautiful beaches and Cottesloe Beach is one of the most beautiful beaches in the city. It also has an area of Green Grass which makes this place even more important as you can use it as a picnic point as well.
It is a stretch of golden sand extending north from Mudurup Rocks to the southern rocks of Swanbourne Beach, which makes it the most beautiful and favorite beach of the city.
Final Words
If you want to visit any beach with family, then make it sure that you have booked a Perth Maxi Taxi in advance because you have to go out of the city. If you don't have a taxi booking in Perth, then it would be difficult for you as the free transport service is only available in the Perth central district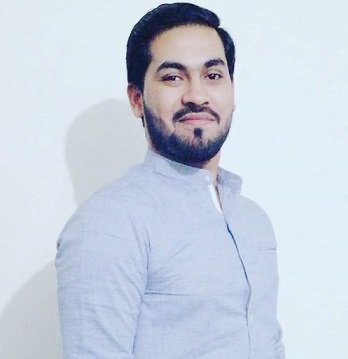 Farhan Ali is a local news reporter who is graduated from Islamia University Bahawalpur. He is a regular writer on BenjaNews.com