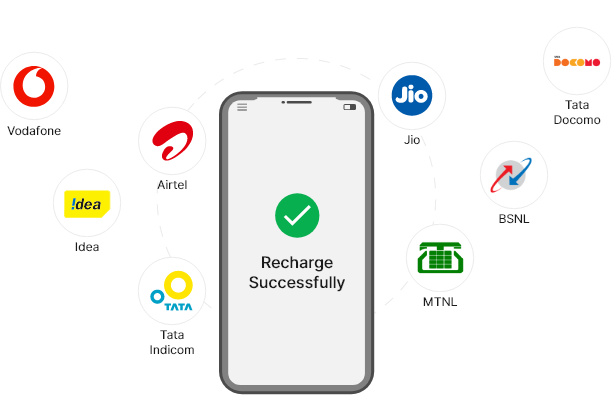 Benefits and Reasons Why People Recharge Their Mobile Phone Online
The recent few years have seen a massive surge in digitalization. The Indian population has largely become more aware of the benefits of digital transactions. They have also greatly seemed to have accepted the ease and convenience that online transactions provide. Digital payments and recharges have made our lives easier and a lot safer as post the pandemic, there have come a number of restrictions on movement from place to place.
Remember, if you forget your mobile number and you want to recharge your mobile online, then you should know how to check sim number.
Being confined to their homes lead people to find ways of entertainment that would not need them to step out of the house. This gave popularity to OTT platforms, online gaming, etc. which required internet connection. In turn, giving rise to a stable Wi-Fi need.  The number of recharges an individual had to do online also increased and online bill payments soon as the new norm. Now there seems to be no going back from online mobile recharge apps.
Online mobile recharge apps
Mobile applications that help you recharge your mobile, OTT subscriptions, FASTag, etc online are known as online mobile recharge apps. These apps allow you to recharge for multiple service providers like V!, Jio, Airtel, BSNL, etc Hence you do not need multiple apps for different service providers. You can use one app for all your online mobile recharge needs. Not just that, you can recharge for your family, friends, and contacts who may be living at long distances from you.
Benefits of online mobile recharge
1) Affordable option
Online mobile recharge apps allow you to compare different plans service providers. You can look through the available options and choose a plan that is best suitable for you. You can either choose online talk time or just mobile data. You can also choose a plan which includes both. This helps you save money as you can get to look at the available options in advance and decide what's best for you.
2) Rewards & Cashback
Mobile recharge apps not just host a plethora of recharge plans but also have several perks in store for you! When you recharge offline, you do not get any additional offers that can help you save money. But online recharge apps reward you with cashback and vouchers that can be redeemed at other partner brands for any other purchases you make at their platform.
3) Judicious expenditure
When you recharge online, you pay only for what you actually need. That is possible because you select a plan which charges you only for the benefits that you really need. But when you are recharging at an offline store, the retailer may or may not tell you the entire details of the plan and you might end up paying for the things that you do not even need. This might be a waste of your money because you won't use the benefits for which you have paid.
4) Convenient for you
Recharging your mobile online is the most comfortable way of doing it. Not just mobile recharge, you can also recharge your OTT subscriptions, FASTag, etc.  All of it is just at your fingertips. You do not have to step out of the house for any kind of recharge. You can do all of it just within few clicks. The mobile recharge app can give you a view of your past transaction history very quickly.
Learn about Android mobile tracking apps to protect kids from cyber attacks.
Which app is the best for mobile recharge?
This is not a difficult question. The Bajaj Finserv app is the best option when it comes to all your online mobile recharge needs. You can recharge for all top billers using the Bajaj Finserv online mobile recharge app.
Steps to recharge using the Bajaj Finserv app
1) Install the Bajaj Finserv app on your smartphone.
2) Register on it using your mobile number and OTP authentication
3) Go to the 'Pay bills & Recharge' section on the homepage
4) Click on the 'Mobile' icon
5) Select Pre-paid or Post-paid
6) Enter the number or name in your contacts for which you want to recharge
7) Select the relevant circle
8) Choose your service provider from the drop-down list and press 'continue'
9) Select a plan of your choice
10) Click on 'proceed to pay'
11) Choose your payment method
12) Initiate the payment by clicking 'pay now'
Sahar Rashid is the founder of the BenjaNews and the iPhone-Appstore website. She is a professional blogger and article writer.