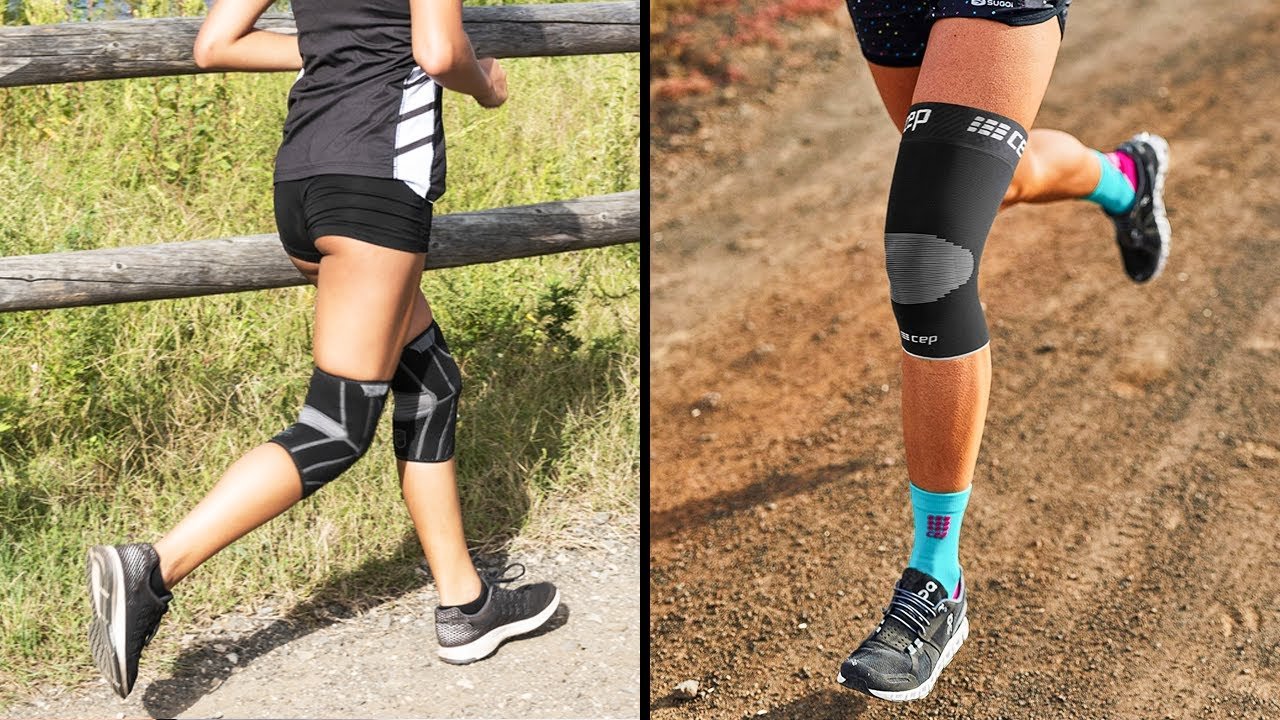 Best Knee Support for Running to Wear in 2022
Running is a great way to get some fitness and adopt an active lifestyle. It can also be soothing, reduce stress, and improve the quality of your sleep, among other benefits. Running, however, can be stressful on the body due to its repetitive motion. Many people are concerned about the impact of running on their knees.
Is It possible to Suffer from Knee Pain While Running?
Knee discomfort that lasts for weeks or months is not a good indication. After an injury or accident, many people have temporary knee pain. On the other side, chronic knee pain does not usually go away without treatment and therapy. It's commonly caused by a combination of factors like hitting the knee on a hard surface badly, accidents, falling from height.
Knee pain or injury can also be caused by medical issues such as arthritis, patellar tendonitis, sprains, or strains. Self-care precaution may work for minor knee pain and discomfort. However, knee braces and physical therapy may also help reduce pain.
Some injuries like runner's knee, IT band syndrome, and knee bursitis can cause knee pain and inflammation while running. The majority of running-related knee injuries occur due to rapidly increased mileage or speed. Avoid running, apply ice packs, and take over-the-counter pain relievers if you experience knee pain while running.
How to Protect Yourself from Chronic Knee Discomfort?
There are a few common home preventions that you can take to manage your knee pain. Protection, rest, ice, compression, and elevation are some traditional home treatments for knee pain that help to decrease pain and prevent the inflammatory cycle.
If your symptoms persist after a week of RICE therapy and anti-inflammatory pain relievers do not work. You must consult your doctor, physical therapist, or a sports medicine orthopaedic expert to examine further problems and injuries.
Read this Too: Simple Tips on How to Stay Physically Fit For Working Men & Women
How to Diagnose and Treat the Knee Injury and Pain? 
If you can't put any weight on your knee, feeling difficult in moving your leg, or your knee is red and hot. It would be helpful if you went to the ER to be evaluated by a doctor because you might have a fracture, torn ligaments, or infection.
Your doctor will perform a thorough examination of your knee. He may ask you to bend, straighten, or put weight on it to evaluate the severity of pain and injury. Or he may also perform some imaging tests such as X-ray, CT scan, or MRI to get a closer look at your knee joints.
He also recommends you wear a comfortable and quality knee brace for running. A brace may help you feel better by providing maximum support and protection to your knee joints and muscles. Wearing a knee brace can help increase your mobility and allow you to stand or walk for more extended periods.
Does Physiotherapy Help Strengthen Weak Knees?
If you want to run but are worried about your weak knees. A physiotherapist can examine your risk factors and discuss the benefits and drawbacks of running. He can help design a specific plan and techniques to help you avoid injuries, such as physical training exercises or relaxing stiff joints and muscles. He can also help you to heal injuries properly.
Physical therapy can help reduce knee osteoarthritis pain, swelling, and stiffness while improving knee joint function. Walking, bending, kneeling, squatting, and sitting can be made easier. There is one more therapy that can help you relax your affected muscles and joints.
That is heat therapy. Heat therapy stimulates blood flow, which helps to reduce stiffness in the knee joints and surrounding muscles. The physical therapist can place Warm heating pads on your painful and injured knee joints to enhance circulation and make the healing process faster.
What is a Knee Support or Brace, and How Does it Work?
The knee brace or support keeps the knee from overextending and compression while supporting your knees. After an injury, wearing a knee brace can improve the healing process and protect the joint from additional damage.
It's no surprise that when recovering from an injury, whether minor or severe, athletes wear knee braces and supports to improve performance and avoid injuries. They are made of soft stuff, foam, plastic, elastic material and are used to keep your knees protected and supported. They come in a variety of sizes, colours, and styles.
For any athlete, these are 5 essential sports gears that are good in providing protection and can help in staying physically fit.
Is It Good to Wear a Knee Brace While Running?
A knee brace can help provide maximum support if you've injured your knee and suffer from it. If you've ripped a ligament of your knee, you may need a thick brace to offer protection and support while your injury heals completely. Wearing a knee brace might help maintain mobility while your injury heals and throughout your physiotherapy sessions.
However, if you want to keep your knees in good working condition and pain-free, you must take care of them. Fortunately, wearing a good knee brace can help support the knee and prevent more injuries.
What Kind of Knee Brace Should Runners Wear?
Knee braces built with straps, hinges, and bars to completely protect the area surrounding the knee are commonly used by runners and other high-impact sports participants.
A Compression knee brace can help with minor injuries like a torn meniscus. These braces shift the pressure from your joint to the long bone and muscle that surrounds your knee. They can help relieve pain and strain on your knee joints by distributing it evenly. These braces are padded neoprene garments with a stretchable form. It can have a larger region for your knee cap or the entire knee joint if you need more mobility.
A hinged knee brace keeps your knee from hyperextending or kicking too far forwards. As you heal from a severe injury, you'll most likely need a hinged knee brace. This knee brace protects you from twisting your knee and reinjuring your tissues by preventing them from shifting to the side. Hinged Knee braces can help you heal from an injury and restore function to your knee.
A Padded knee brace is designed for people who do a lot of kneeling. On the other hand, padded knee braces make little sense if you're seeking a knee brace for running. If you require additional knee cap safety when running and are worried about the surface. some padded knee braces will preserve your knee cap and cartilage.
Verdict
If you are suffering a knee injury or have chronic knee problems and pain, you can still run by wearing a knee brace. Now you know how knee braces help you meet your fitness goals. Knee braces can also help runners who trip and fall more frequently than others by providing preventative support and protection.
However, it's crucial to select a knee brace that is comfortable and simple to wear. 360 Relief knee braces can help you avoid injuries and recover faster. These knee supports can help secure perfectly around your kneecap and provide stable pressure over your knee joints. It offers firm support and helps relieve patellar stress, allowing you to run freely.