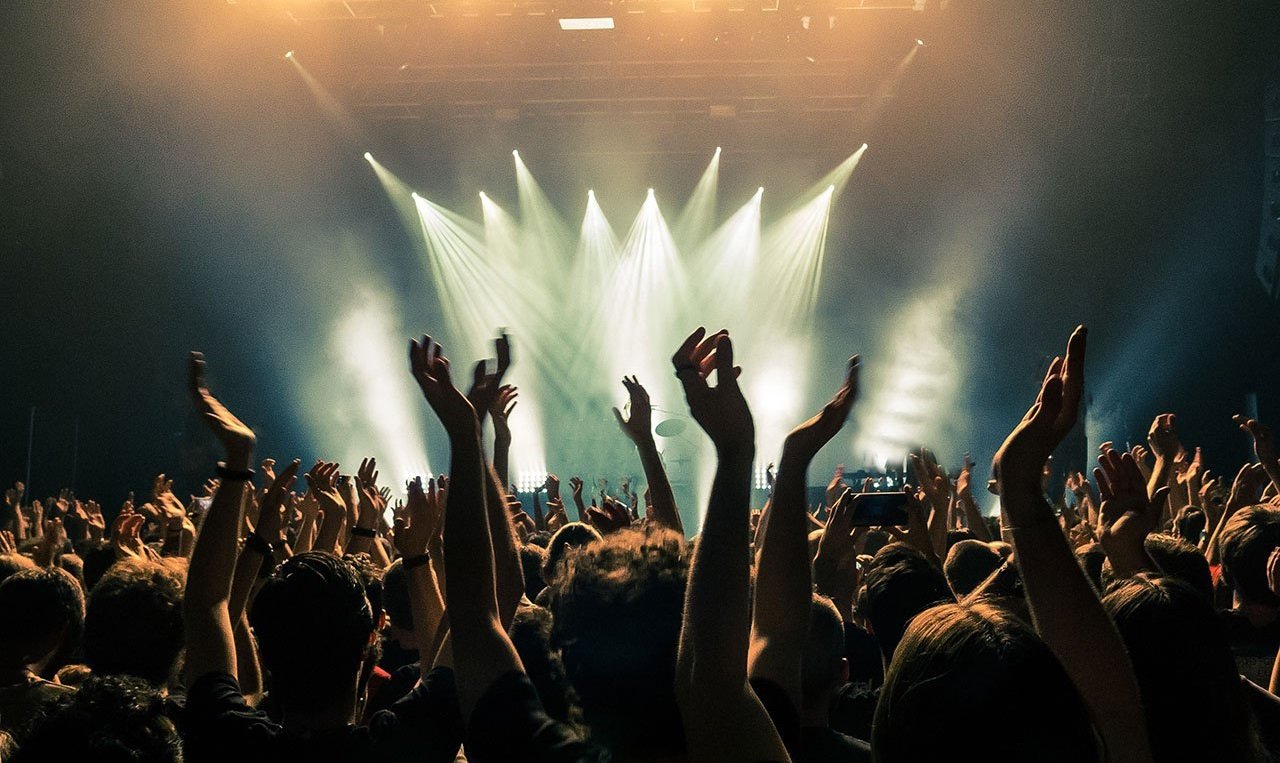 How Concert Organizers Can Prevent Deadly Crowds
One of the bloodiest live music occurrences in recent years occurred during a concert by US rapper Travis Scott on Friday night. The Houston event, which was part of the Astroworld Music Festival, resulted in eight deaths and dozens of injuries due to crowd crushes.
The incident is currently being examined, and criminal proceedings are still being pursued. How can a disaster like this happen in a place where people are meant to be having fun?
An unsettled start
Organizers of a well-managed event will create an atmosphere in which attendees are relaxed and feel a sense of belonging. Early reports of shoving and pushing at Scott's event are a red flag.
Furthermore, some witnesses stated that they were unable to persuade event organizers to intervene until the calamity had occurred. It's possible that the music was excessively loud, but that won't be known until the investigation is completed.
Scott's broadcast lasted for 40 minutes after city officials reported on the "mass casualty event," according to the New York Times and several other sites, with the show ending just half an hour earlier than intended.
It's all about event control
To assist control a raucous audience, event planners will typically turn up the lights or play music with a slower tempo. Lighting and music are both essential psychosocial factors to consider.
In reality, even among audiences of high-intensity musical shows, there are various ways that organizers and performers on stage might attempt to settle a crowd.
Rammstein, a German heavy metal band, for example, may draw large, occasionally hostile crowds. Managers used a pyrotechnic show and ambient music between bands at the 2011 Big Day Out festival in Sydney to help change and control the crowd's mood.
It's all about knowing who you're talking to and what kind of atmosphere they're going to generate. The demography and expected behavior of the audience will be determined by the genre. If a high-energy demographic is predicted to attend a specific concert, this should be anticipated ahead of time. Preventative, rather than reactive, crowd control is more effective.
The artists on the bill at music festivals can have a direct impact on the behavior of the audience. Festivalgoers can be encouraged to engage in actions and behaviors at the request of the performer(s), bypassing event management's safety limits.
As a result, by interacting with the audience, entertainers can create a soothing environment.
As a result, by interacting with the audience, performers can create a relaxing environment and have a favorable impact on the crowd.
Also, overdoses can be avoided in a number of ways, including by having festival attendees' prescriptions checked.
MDMA is the most common cause of drug-related injury at festivals. High-purity MDMA, dangerous substances, or environmental variables such as overheating or drinking too much or too little water are the most common causes of fatal and non-fatal MDMA overdoses. As a result, in order to limit damages, we must address all of these problems.
A number of deaths at the recent event have been linked to high-dose MDMA. It is for this reason why MDMA testing kits are advised.
Knowing the dosage may help minimize MDMA tablet overdoses because users may choose to take less of the drug if they are aware of its potency.
What measures are in place?
Despite the fact that the Astroworld event received widespread news, tragic crowd rushes are not typical. The most recent crowd-related music festival death in Australia occurred in 2001 after a Limp Bizkit performance at the Big Day Out festival.
Overall, event planners put in a lot of effort to ensure that people are well-cared for. Venue "chill-out spaces" and allowing multiple levels of access, such as ground-level vs stalls, or VIP seating, can be used to invest in crowd care. This is due to the fact that events in Australia and around the world are carefully regulated.
On-the-ground security guards are crucial because they ensure that the crowd is appropriately dispersed and secure. The venue's layout and design are also important, and the space should be able to accommodate the estimated number of guests.
One example of a chaotic crowd rush with multiple systemic flaws is the 2010 Love Parade catastrophe in Germany. The events communications system failed, leaving only one entrance and exit – a disastrous situation that resulted in 21 deaths in a tunnel crush.
Closer to home, in 2016, fans at the Falls Festival were forced to rush from one stage to the next, resulting in 80 injuries and 20 hospitalizations.
On the other hand, there are lots of well-organized events, such as the Glastonbury festival, that can handle hundreds of thousands of people.
What can we do in this situation?
As concerts and shows return, you may be wondering how to stay safe among a tumultuous crowd. The reality is that there isn't much a person can do if they become trapped in a dense, out-of-control mosh pit, and the risk is high in this situation.
The easiest method to prevent danger is to stay on the outside of the crowd, away from the busiest areas. If you're planning a concert, consider who you may anticipate attending. Will there be alcohol consumed? Will it be suitable for children? A little common sense can go a long way in this situation.
If you find yourself in a crowd situation where you don't feel safe despite your preparations, you should report to security as soon as possible. You might also be able to grab the attention of the performer if you're close to the stage. The performer wields considerable authority, and as several cases in the past have demonstrated, they can shut down the act until the audience begins to comply.
Sahar Rashid is the founder of the BenjaNews and the iPhone-Appstore website. She is a professional blogger and article writer.