Ways to Have a Stunning Library Design That Gives Students the Best Reading Experience
Students need a quiet place where they can spend time studying the long coverage of their exams and reading their favorite fictional books. If you are about to build a library in your community, you have to make sure that it would be an area conducive to learning. Not only can it help students attain higher grades, but also improve their emotional and mental health.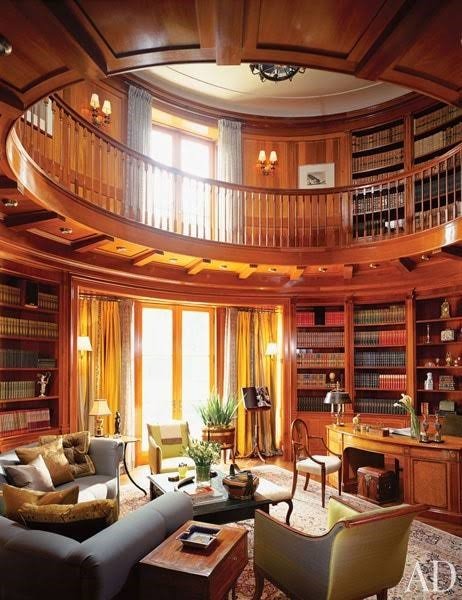 The majority of students would want to end a long day by curling up with a good book. They usually grab an old favorite, go to the nearest library, hit the armchair, and get a few snacks every after a chapter. If your goal is to give them the best reading experience, you have to design the library in a stunning way. Check out the design tips and inspirational masterpieces listed below that can help you achieve a stunning library.
1. Use black shelving
Just like when designing any room of your house, furniture pieces like armchairs can dictate the ambiance and vibe of the place. To add a touch of elegance to your library, you may add a few classic armchairs. There are wide choices of chairs in the market but not all of them are perfect for a book area. You have to consider comfortability, design aesthetics, and durability before making any purchase decisions.
2. Install a built-in seating
To attract more students to enter your library, you have to create unique reading spaces aside from displaying classic armchairs and tables. One of the factors that they consider is the seating instead of books hence installing a built-in reading nook is a great idea. For instance, you can allocate a large central portion of a big cabinet as a reading area. In this way, students can get all the books that they wish to read in an instant.
3. Add artistic touches
To have a stunning library, you have to add artistic touches. It can be as simple as buying artworks from local artists or displaying armchairs and furniture pieces with one-of-a-kind styles and colors. You may display the artworks on a specific wall area or hang them directly on the bookshelf.
4. Use a blue and brown color scheme
One of the many factors to take note of when designing a stunning library is color. Without it, the place would look boring and unappealing. But with the presence of many wonderful colors, you might not know what to pick when planning out space. When purchasing furniture pieces like armchairs, bookshelves, and tables, consider those with blue and brown color schemes. They can help achieve a place with a perfect tone of balance.
Tip: Learn how to make a DIY tree stump chair.
5. Put long tables with several armchairs
A library without long tables and several armchairs would never be conducive for people who love studying by group, either with their friends or classmates. So make sure to add long tables with several chairs to make the place more functional and suitable for a group study session.
6. Make the place a steward of local history
A great library should not just consist of books, shelves, armchairs, and tables, but it should also be a place where storytelling, traditional festivities, and exhibits happen to promote local history and celebrate culture and myth. The older generations would surely love this feature making it a great place to be in during their free time.
7. Use the floor to ceiling shelves
In order to maximize the space of your library, it is best to add floor-to-ceiling shelves. In this way, it can accommodate diverse books, magazines, newspapers, and other learning materials. Aside from additional space, it will serve as a makeshift wallpaper that can make the place more visually appealing. Don't forget to purchase a durable ladder so that students can easily get the book located on top of the shelf.
In Conclusion
The design tips and inspirational masterpieces listed above are just some of the best ways to bring the best out of the available space. Using these ideas can help you create colorful and stylish places where students can comfortably read a good book. Start the process by purchasing eye-catching accessories and furniture pieces!
Sahar Rashid is the founder of the BenjaNews and the iPhone-Appstore website. She is a professional blogger and article writer.