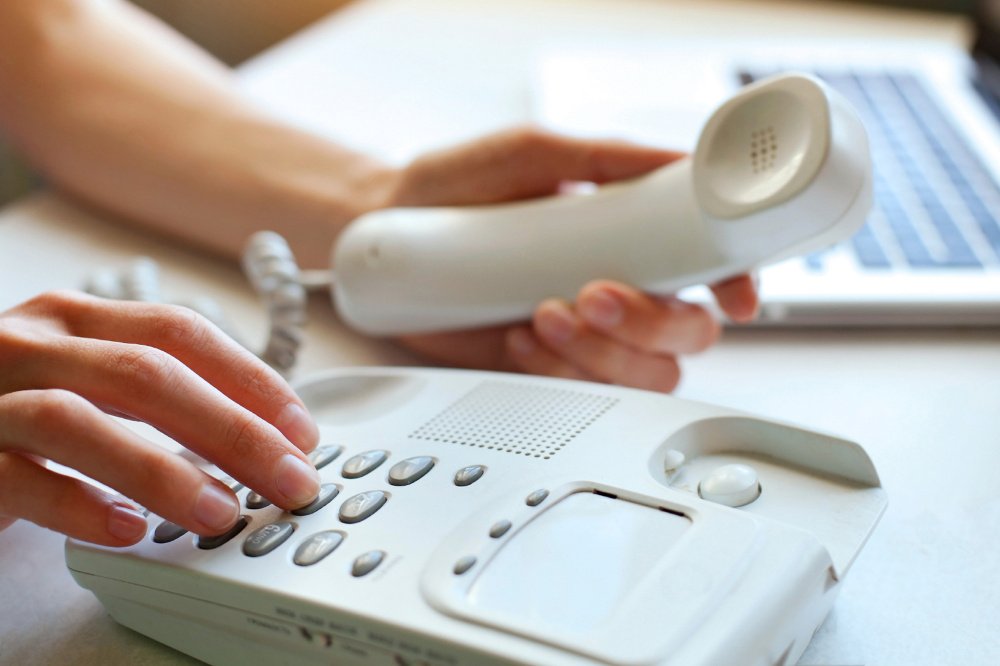 The Benefits of Having a Separate Phone Number for Your Small Business
When starting a new business, it may be tempting to give customers and partners your personal phone number in order to save time and money. It might make sense when you're starting out. You already have a phone number, it's easy for you to remember, and there are no extra expenses or setup involved. However, there are many risks associated with using your personal phone number for business, and it's essential to understand what they are. Here are a few:
Inability to tell the difference between personal calls and business calls;
The longer your business is tied to your personal phone number the more difficult the transition to a new business phone number;
Exposure to robocalls and telemarketers;
Limited calling features that don't scale with business growth;
Personal privacy is compromised;
Using your personal phone number looks unprofessional in the eyes of potential customers.
With these risks in mind, getting a business phone number is one of the most important marketing and operational decisions that any business owner can make, especially in the beginning. A separate business line makes it easy to keep in touch with customers and suppliers, adds features to your phone system not available on consumer lines, and improves the professionalism of your business.
Today, most business owners stay in touch with customers using both office and mobile phones. They typically buy a separate cell phone because they don't want to mix personal and business communications or give out their personal phone number. But with today's technology, you no longer need to give out your personal home or mobile numbers.
What is a Virtual Business Phone Number?
Virtual phone numbers are a modern technology that is changing the way we work. Virtual phone numbers look and act like traditional phone numbers, but with added value and benefits. They work with any device you want, desk phones, home phones, your personal cell phone, laptops, tablets, and desktop computers. It's easy and convenient and saves business owners a lot of money.
Virtual phone numbers empower modern professionals to work from anywhere. For example, using your cell phone while keeping your personal number private has never been easier. Multiple mobile apps on the market today enable business owners to call & text clients from their Business Caller ID.
You can also switch to your office phone or computer as your day evolves. Additionally, small businesses, start-ups, entrepreneurs & remote teams can take advantage of professional-grade features once available only to large companies.
Features offered by a Service Provider
The better service providers have the following features:
Choose a local or toll-free virtual phone number, or port your current number
Unlimited calling and text messaging
Ability to use your personal phone, then talk & text from your business caller ID
Business voicemail with AI-generated transcripts
Assign extensions to colleagues
Share one common business number with team members, who can also use their cell phones
Automatic call queue management for when you're busy on another call
Shared notes and contacts to help you and your team keep track of customer conversations
No new equipment to buy and no contracts that lock you in
A small handful of platforms specifically serve the small business community, and setup up takes just a few minutes. Select a business phone number or port your current number, customize settings for your business, set business hours, and you're good to go. Providers will typically offer a mobile app that adds a stand-alone business phone number to your personal cell phone.
That means you can talk & text with your business phone number, not your personal number, which stays private, and you can switch over to other apps for personal communications whenever you need. You can also talk & text on the same provider from your computer or laptop when you sign in on your internet browser.
The Benefits of Having a Separate Phone Number for Your Business
The benefits of having a separate business phone number are many. However, the primary benefits empower your business phone number to grow and scale with your business while maintaining personal privacy.
Business and personal communications are separate
The most apparent benefit is keeping your business interactions separate from your personal ones. As your business grows, managing everything through a personal number will become unwieldy and impractical.
Lines will cross, and you may be unable to effectively manage calls and texts from your business partners, suppliers, and customers. Having a stand-alone business phone number removes this burden so you can focus your energy on where it counts – growing your business.
Changing phone numbers as your business is growing can harm your company
Customers and team members grow with your business – and your business phone number should as well. As your business grows, it wouldn't be ideal to transition from a personal phone number to a business phone number.
This can be very destructive to your business as you'll need to update any business listings, business cards, websites, marketing material, and ads that promote your business. Plus, you'll need to contact all partners and customers to let them know your phone number has changed.
A business phone number grows and scales with your business
Personal phone numbers are not designed for business. You can't add new employees or provide them with extensions. You can't create call menu options that enable your callers to get to the right people on your team. Moreover, you can't provide automated location or business hours details as you could with a professional business phone number.
If you have a team member who is better able to handle a particular call, you also won't be able to transfer the call on a personal line. Lastly, you're not able to set business hours which opens your cell phone up to unwanted calls at all hours of the day.
Maintain personal privacy
Work-life balance is a hot topic these days, especially after the coronavirus pandemic, and knowing how to separate the two is critical to maintaining a healthy, balanced life. Giving your personal number to suppliers and clients opens you up to all kinds of communications you might not want.
This might include anything from business calls outside work hours to unwelcome personal advances. Don't open yourself up to fielding work issues when you are supposed to be taking time off.
Distinguish business calls from personal calls
Most customer calls to your business are likely to come from unknown numbers, so you will never know how to answer if you don't know which calls are work-related and which are personal. Don't risk losing customers because you answered a business call with "Hello?".
Improve customer experience
A business phone number improves and simplifies the calling experience for business owners and their customers. An exclusive business phone number works to enhance the customer experience and improve customer satisfaction.
It can be frustrating when you're trying to get in touch with a company and are unable to for any reason, so having a business number makes it easy for customers and suppliers to reach you when they need to. Callers will hear a professional pre-recorded greeting and be presented with call options to help them get the service they need quickly.
Using Your Personal Phone Number Looks Unprofessional
It's essential to get started on the right foot when your goal is to grow over the long haul. Having a separate business phone number adds to your prestige and appeal as a business and a brand. Your phone number is a key part of your brand identity, as well as a primary point of contact for customers.
In addition, business numbers provide a veneer of respectability over your operation. You will never have the problem of not knowing how to greet the caller.
Getting a separate business phone number doesn't have to cost thousands of dollars. You won't have to go through your phone company or buy any expensive equipment or hardware. Unlike traditional business phone systems offered by big telecom companies. Your virtual business numbers work with any desk phone, home phone, laptop, and even your personal cell phone.
Your service provider takes care of all the back-end hardware and software for you. So you can focus on what matters most: growing your business. Business owners looking for low-cost and convenient business phone numbers should explore the amazing apps and technology that make this possible.
Sahar Rashid is the founder of the BenjaNews and the iPhone-Appstore website. She is a professional blogger and article writer.