Things To Consider Before You Buy A New Laptop
Wait! Are you planning to buy a new laptop in a particular range but don't know which one is best for you and looking for a guide which can help you to choose the best laptop? If we guessed it right then welcome to the laptop buying guide article. In this article, we will try to help you by giving proper guidance like what kind of things should you consider before buying a laptop and for that the only thing you have to do is just stick with our article to know everything on how to buy a laptop.
Here are a few things you should consider while buying a laptop:
Laptop Screen: If you are planning to buy a laptop you should consider to buy a laptop which has a screen size between 12.5 inches to 14 inches. Laptop means portability, laptops of these screen sizes are very portable, and you can easily carry them.
Before you read further, check this guide to buy second-hand laptops in Hanoi.
Battery: The most important factor that actually matters in the battery life of a laptop. If a laptop has a good battery life, it's the best laptop but if a laptop can't run for more than 2 hours on battery then it's the worst laptop. So, before buying a laptop, you should definitely check its battery life. A good laptop should have a battery life of more than 8 hours. We will say again, laptop means portability, if a laptop runs out of a battery soon, it's worthless to buy.
Operating System: Now, here is the main thing and that is choosing the best operating system according to your requirements. So, take a notepad and write down your requirements, ask yourself what kind of work you want to do in it. Let us give a quick hint. If you are looking for a laptop just for work, only for office use then go with MacOS (Macbook) but if you are a student and want a laptop that can run few games, different kind of apps and another kind of entertainment stuff then go with Windows OS. Windows laptop can easily handle this kind of stuff but MacOS can't.
Also Read: Best Laptops Under 60000
CPU: Last but not least, laptop performance also play a major role if you are a looking for an ideal laptop for yourself. See, you can't use a laptop if it isn't fast enough. So, before buying a laptop look for its RAM, Processors, storage type like:
A laptop must run on the i5 processor.
A laptop must have at least 4 or 8 GB of ram.
A laptop must have an HD display and other offers
Final Words:
We hope you like our article on Laptop buying guide, how to buy a laptop, if you have any kind of query let us know in the comment section, we will try to react at you as soon as possible.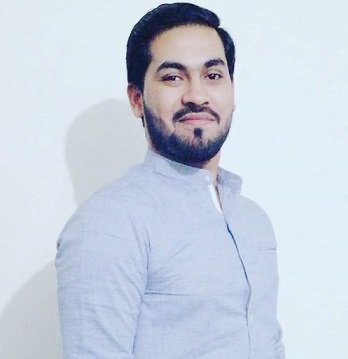 Farhan Ali is a local news reporter who is graduated from Islamia University Bahawalpur. He is a regular writer on BenjaNews.com