Kieron Pollard Picks his Top 5 All Time Best T20 Players
T20 World Cup 2021 is just a few days away; discussions have already started with the World Cup, tensions are running high among cricketers and supporters from now on. Many cricketers are naming the World Cup favorites in various interviews ahead of the T20 World Cup 2021 Live Streaming and many are naming their favorite stars.
In a recent interview, Caribbean all-rounder Pollard named the top five T20 cricketers he has met.
5 Best T20 Players in Pollard's Eyes
Three the Caribbean and two Asian cricketers have been ranked in Pollard's top five. Pollard's first choice is his compatriot Universal boss Chris Gayle.
Chris Gayle (West Indies)
Lasith Malinga (Sri Lanka)
Mahendra Singh Dhoni (India)
Sunil Narine (West Indies)
Kieron Pollard (West Indies)
Chris Gayle (All-Rounder)
Even at the age of 42, what Chris Gayle is doing is incredible. Gayle has scored 14,261 runs in 448 Twenty20 matches. Gayle made this run at a strike rate of 145.6 and Gayle's average is above 36. Gayle also has 175 runs in an innings with 22 twenty centuries. The country has won the 2012 and 2018 Twenty20 World Cups.
Also, check this list of top 5 Indian players to reach fastest to 7000 test runs.
Lasith Malinga (Bowler)
Pollard's next choice is Lasith Malinga. The legend, who took 390 wickets in 295 matches, was able to turn the tide of any match. Malinga is at number one in the International Twenty20 with 106 wickets. Although Shakib will surpass him.
Sunil Narine (Bowler)
Pollard's third choice is Sunil Narine. Narine's economy was only 5.73 with 9 wickets in 6 matches in the 2012 Twenty20 World Cup. In the final, he bowled four overs and took 3 wickets for 9 runs.
MS Dhoni (Wicket-Keeper Batsman)
Pollard prefers Mahendra Singh Dhoni as the wicketkeeper. With 175 catches and 64 stampings behind the wicket, Dhoni has scored 61 runs at an average of over 37. In 2007, he made India champions.
Kieron Pollard (All-Rounder)
Pollard said his last name, Pollard to lead the West Indies team in the upcoming T20 WC 2021 and Chris Gayle will accompany him. West Indies is the defending champion and is one of the hot favorite teams to win the ICC Twenty20 World Cup 2021 Trophy.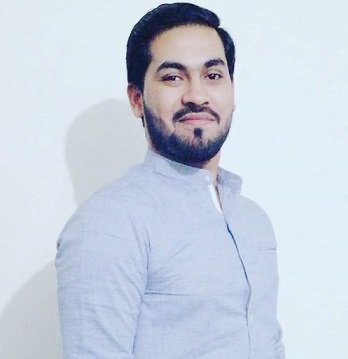 Farhan Ali is a local news reporter who is graduated from Islamia University Bahawalpur. He is a regular writer on BenjaNews.com